At A1 TOW TRUCK OF WICHITA, we work tirelessly to maintain our reputation as the best towing service in Wichita Kansas. Our fair pricing, elite response times, and experienced staff both in the office and in the field will help turn your catastrophe into a walk in the park. We maintain the utmost transparency with our customers through every step of the process, and our prices are proof that you don't always have to sacrifice the quality of your service in order to save money.
Are you in need of a tow, or another form of roadside assistance in the Wichita Kansas area? Give us a call now to hear more about our service packages and get a free estimate.
A1 TOW TRUCK OF WICHITA is a leading roadside assistance provider in Wichita Kansas dealing in 24 hours towing, tire change, impounds, and tow truck services for everything from small cars, and light vehicles, to semi-trucks, and RVs. we have enough trucks and staff to deal with heavy-duty towing, like cargo, tour buses, motor coaches, containers, other heavy-duty equipment, and more.
We offer complete towing services in Wichita Kansas, including commercial towing, emergency towing, impounds, and more.
Commercial towing:– Our fleet division can cater to your specific needs, saving your time stuck on the roadside with no help Towing & Recovery is just a call away!
Emergency towing:– We provide 24-hour emergency tow truck service & roadside assistance for unexpected circumstances in a stranded location inside Wichita Kansas.
Roadside assistance:- From roadside assistance tire change to jump starts, and lock-outs – we have equipment and skills to tow everything, including the heavy trailers and machinery.
CHEAP SEATAC TOWING SERVICES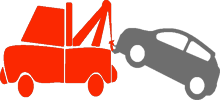 Car Towing Services in WICHITA, KSNobody likes dealing with towing services. It means something has gone wrong with your car…
When you want some quality time with your family, knowing what to do and what not to do when towing, will prove to be sufficient…
If your battery is dead, and your need an emergency jump start service in the Wichita area, our towing company
Box Truck Towing Wichita, KS A box truck is sometimes called a cube truck, a rolling toaster or a box van.
Tire Change in Wichita, KS Are you experiencing tire problems? Do you need a tire change? Come in to A1 Tow Truck Of Wichita for a tire change
Motorcycle Transportation
Motorcycle Transportation Service in WICHITA, KS A1 TOW TRUCK OF WICHITA is your go-to location for all vehicle transportation needs.
Wrecker Service in WICHITA
When your car is stuck, contact the best wrecker service in WICHITA for the best towing assistance. Our company has made a reputation with our determination to provide excellent service. We have been serving WICHITA for years which helped us become more popular with our customers.
Our modern systems and towing vehicles, allow us to deliver our service efficiently. When you need help with your towing needs, call us at A1 TOW TRUCK OF WICHITA today.
It can be a nightmare to have a roadside problem especially if you are driving a heavy truck. It can cause so many road problems and much worse, it can be a headache. Getting roadside assistance like one that is being offered by A1 TOW TRUCK OF WICHITA can help save you from pains often associated with such problems. A1 TOW TRUCK OF WICHITA offers towing services especially if you require heavy truck towing in WICHITA, KS.
Professional service you can trust
Heavy Truck Towing in WICHITA, KSWhether you run into a major breakdown or you've had an accident on the road, we offer towing service that is reliable and affordable. We can get you to the nearest service station to get your vehicle done, so you can get back on the road in the quickest possible time. A1 TOW TRUCK OF WICHITA sends professional towers who can assist you in every step of the way and we provide towing services at an affordable price.